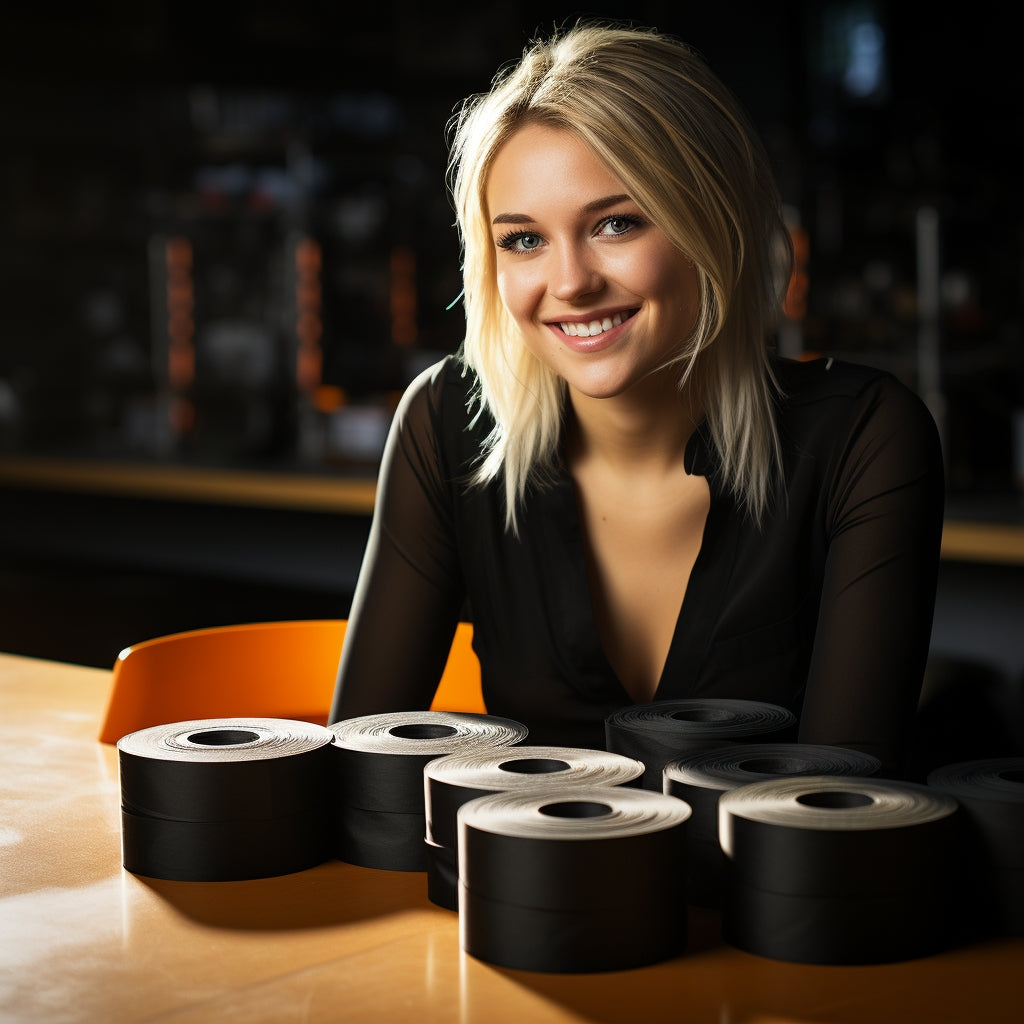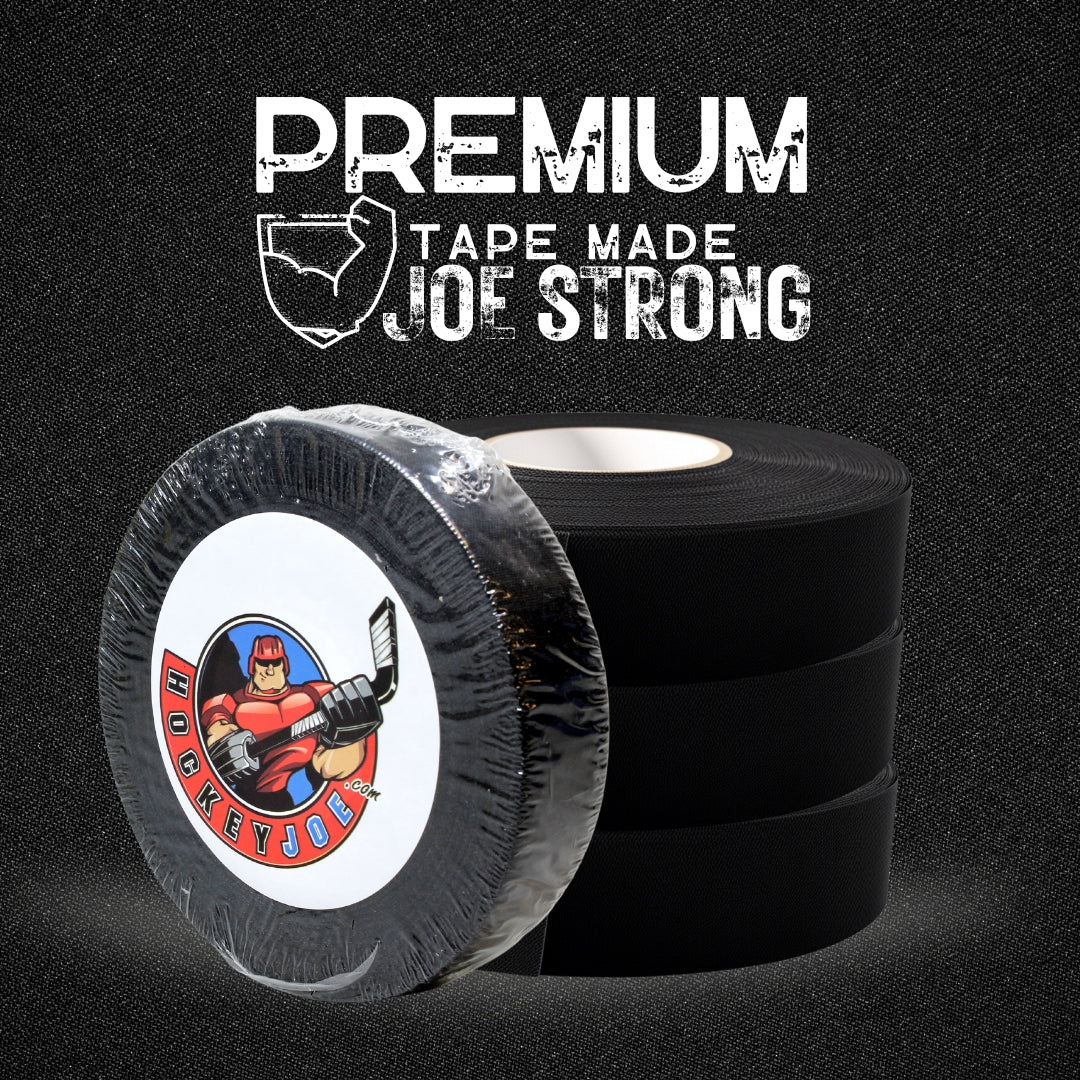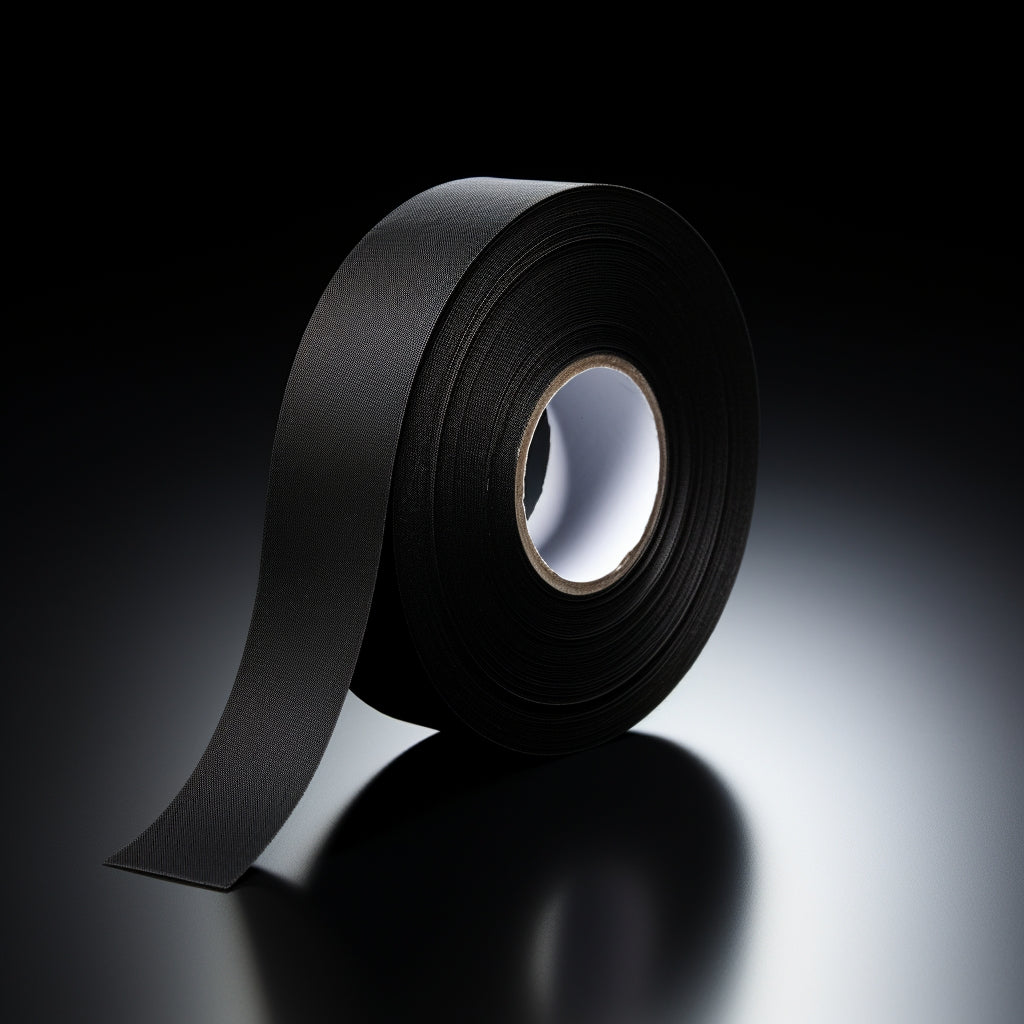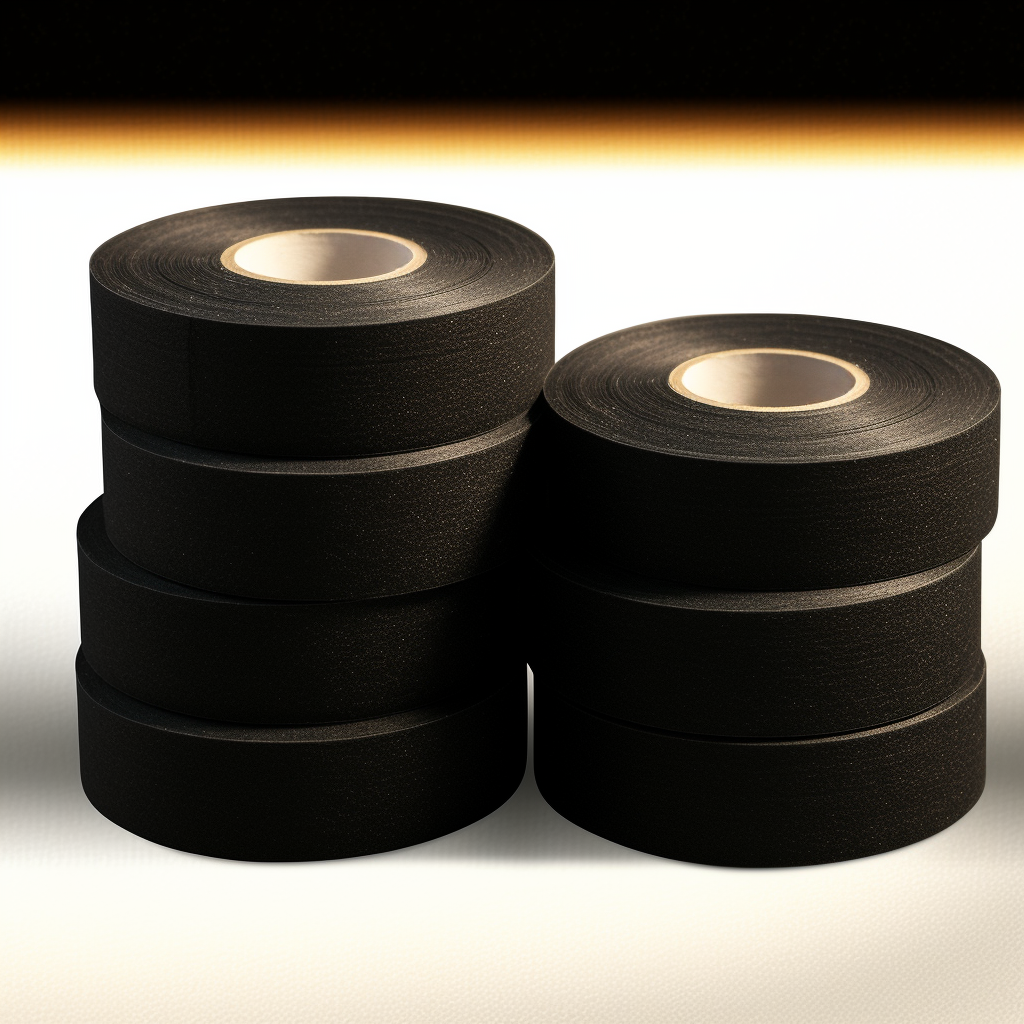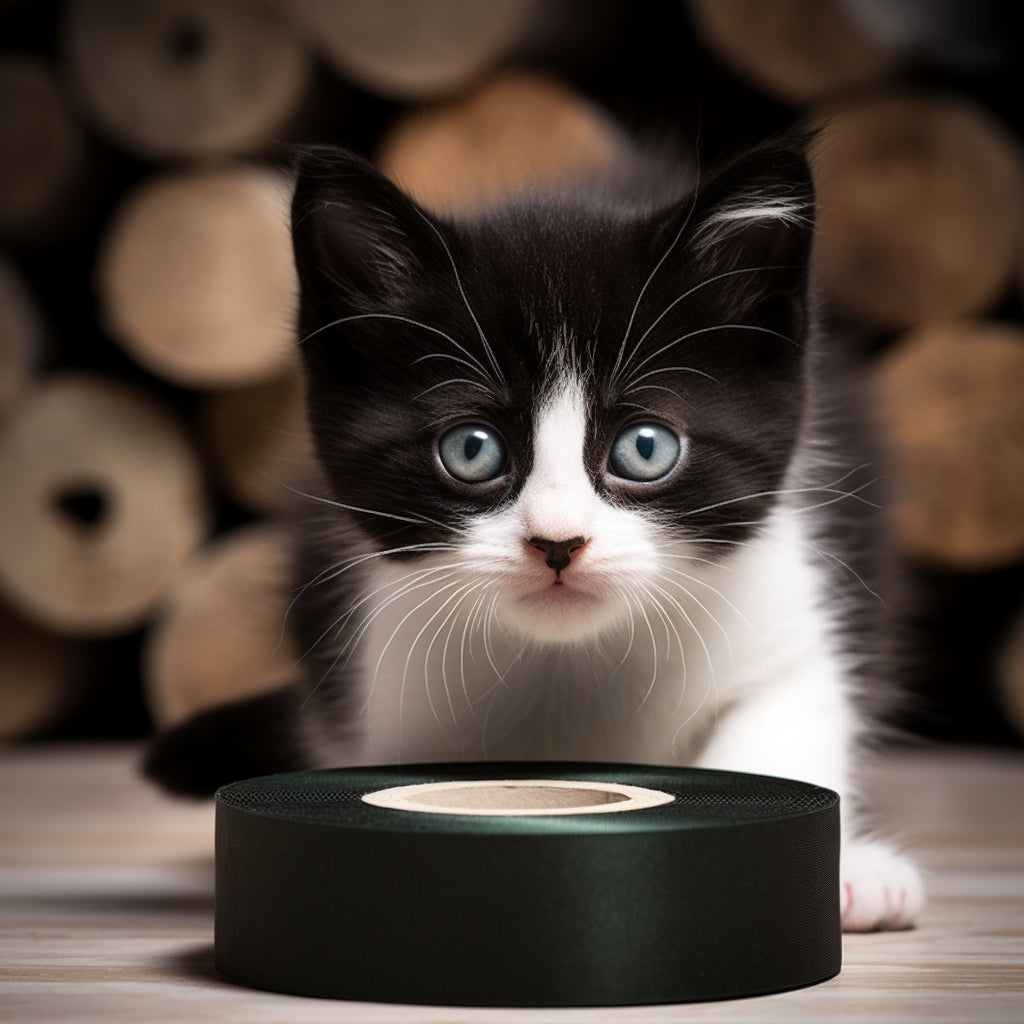 Premium Black Cloth Pro Hockey Tape
Embrace the exceptional quality of Hockey Joe's impeccably balanced black hockey stick tape – not too heavy, not too light, it's just right! Are you fed up with bulky, waterlogged hockey tape from the toothless giants in the market weighing you down during your intense games? Worry no more! Hockey Joe's got your back with our premium black cloth stick tape that strikes the perfect balance, ensuring you're always at the top of your game. As if that wasn't enough, we offer a budget-friendly, featherweight option for those seeking a lighter touch!
Our custom-engineered, premium black cloth hockey tape has been put through the wringer by real hockey players, proving it can outshine all major tape brands on the market today. We're committed to delivering a product that exceeds your wildest expectations. Each roll of Hockey Joe's tape undergoes stringent quality checks at the manufacturing plant and is meticulously inspected by Hockey Joe himself before being shipped out.
Each roll of Hockey Joe's tape measures 1" wide x 66 feet, and showcases a brilliant design featuring a black woven poly-cotton blend with a robust natural rubber adhesive. Hockey Joe knows hockey tape, and this is a true testament to his expertise. This tape is nothing short of woven perfection, providing the ideal grip and support you need on the ice.
Loved, sold, and used by hockey players across the globe, Hockey Joe's tape has earned its place in the hearts of players who value quality and performance. We stand by our product, guaranteeing it'll stick by you through thick and thin, game after game. So, don't let subpar tape hold you back any longer – give Hockey Joe's tape a try and elevate your game to the next level!
At Hockey Joe, we take immense pride in our pièce de résistance: our world-class hockey tape. And when we say it's the highest quality tape available, we're not just blowing hot air; we truly mean it. What sets our premium black hockey tape apart from the rest? It's all in the details.

Hockey Joe's tape is crafted with superior adhesive properties that keep it firmly anchored to the blade, complemented by a meticulously woven poly-cotton cloth that provides unmatched durability and moisture resistance. The result? A tape that outlasts and outperforms other leading brands, ensuring you spend more time on the ice and less time re-taping your stick.

Our hands-on approach to manufacturing extends to every aspect of our hockey tape, from the selection of the optimal threading pattern to the careful choice of water-resistant polyester and cotton materials. Joe himself is a frequent visitor to the manufacturing facility, so much so that it's practically his second home! Our skilled team of craftsmen, whose expertise dates back to a family tradition of top-tier injection mold makers since 1962, brings their engineering knowledge and experience to every product we offer.

When it comes to freshness and stickiness, Joe's black cloth hockey tape is second to none. Each roll is individually heat-shrink wrapped, ensuring that you receive the finest product every time. So, why not give it a try? Make Hockey Joe your go-to source for hockey tape and experience the difference for yourself. And don't worry about breaking the bank or waiting too long—our shipping is as affordable and swift as a puck gliding across the ice!
Share
Great Tape
Tape is just as advertised… sticks well and lasts
Great Tape!
We bought this as party favors for our son's birthday party and everyone loved it!
Premium Black Cloth Pro Hockey Tape
Black hockey tape and sock tape
I've purchased both black cloth tape and clear sock tape for my hockey team- they all are using it and we are off to a 4 Wins and 0 loses so far.
Very good tape
I used this tape and I really like it I am planning on buying more thanks hockey joe!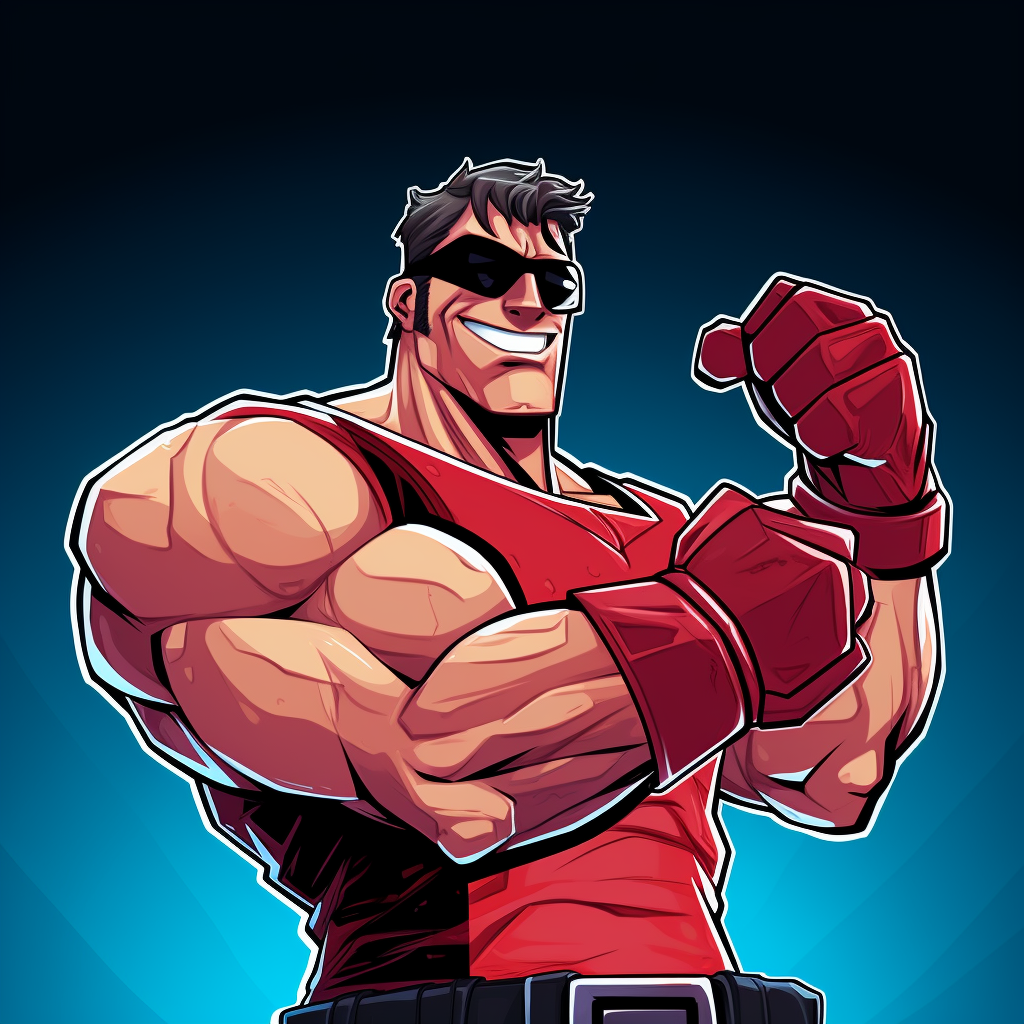 hOCKEY JOE KNOWS HOCKEY TAPE
Just as Hockey Joe embodies the epitome of strength on the ice, so does his secret weapon - Hockey Joe's hockey stick tape! Crafted with equal parts grip, resilience, and sheer Joe-strength, this tape transforms ordinary hockey sticks into power-packed goal machines. So, remember, with each slap shot that Hockey Joe nails, it's not just Joe showcasing his strength, it's his trusty tape too—making them both undeniably, unmistakably, Joe Strong!
SHOP NOW