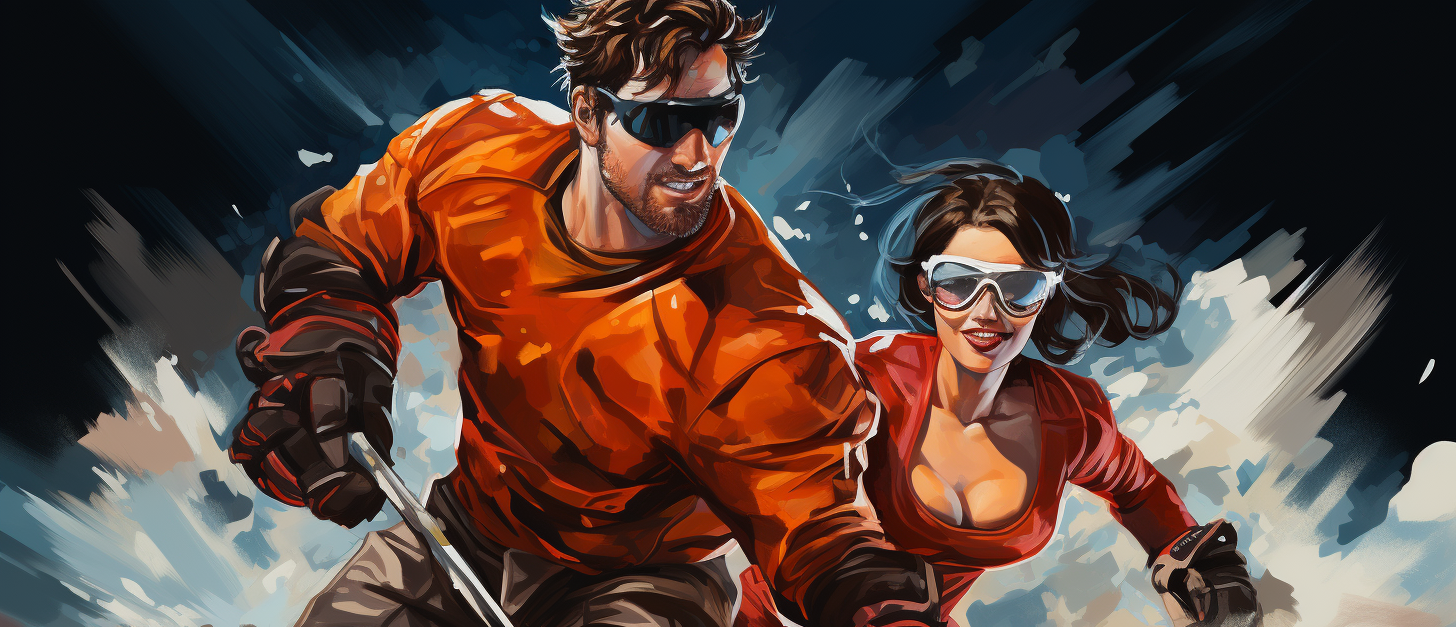 Ice Breaker: Getting to Know Hockey Joe
Greetings from the world of ice and pucks! I am Hockey Joe, the mastermind behind Hockeyjoe.com, and I collaborate closely with my trusty teammate, Hockey Jane. But hold your horses, we'll delve into her intriguing story in due course—you won't want to let that slide! Now, a little about me: I bring a wealth of experience from my extensive background in the manufacturing industry. As an extraordinarily skilled mold maker and acrylic fabricator, I have honed my craft over the years, providing me with the expertise required to excel in my field.
But there's more to me than just that—I'm also a die-hard hockey enthusiast! Ever since I could stand on two feet, I've been chasing pucks and making memories on the ice. My lifelong passion for the game has been the driving force behind my endeavors, making Hockeyjoe.com the perfect outlet to share my love for the sport. So, join me and Hockey Jane on this exciting journey as we explore the ins and outs of the hockey world, and make sure to stay tuned for more about my talented counterpart!
At Hockey Joe, we pride ourselves on weaving together the threads of top-notch materials and ingenious designs to craft extraordinary products that leave a lasting impression. We stand firmly by our commitment to quality, meticulous attention to detail, and the creation of distinctive items that cater to the discerning tastes of hockey players and aficionados alike. Each piece we offer is an embodiment of our passion for the sport, reflecting the essence of what makes hockey such a beloved game.
As the frosty season unfolds, our products seamlessly blend with the sights and sounds of the rink, capturing the unique spirit of camaraderie and competition that characterize the world of hockey. When you choose a Hockey Joe creation, you're not just acquiring an accessory or item—you're becoming part of a community that celebrates the heart and soul of hockey. From the seasoned athlete seeking top-quality gear to the die-hard fan in search of memorabilia, our offerings cater to every individual who shares our love for the game. So, immerse yourself in the Hockey Joe experience and discover the exceptional difference that sets our brand apart.
Located in the Hoosier state