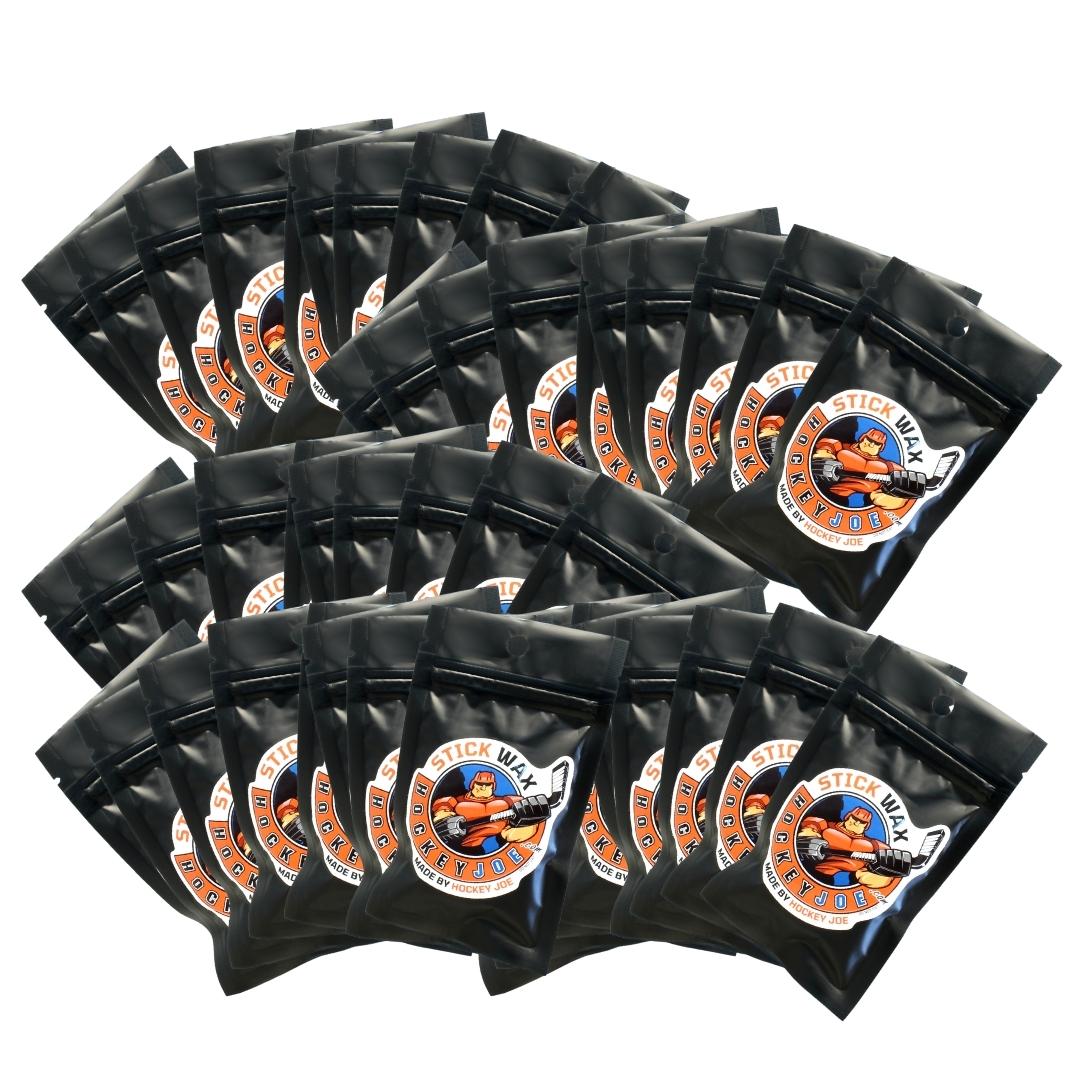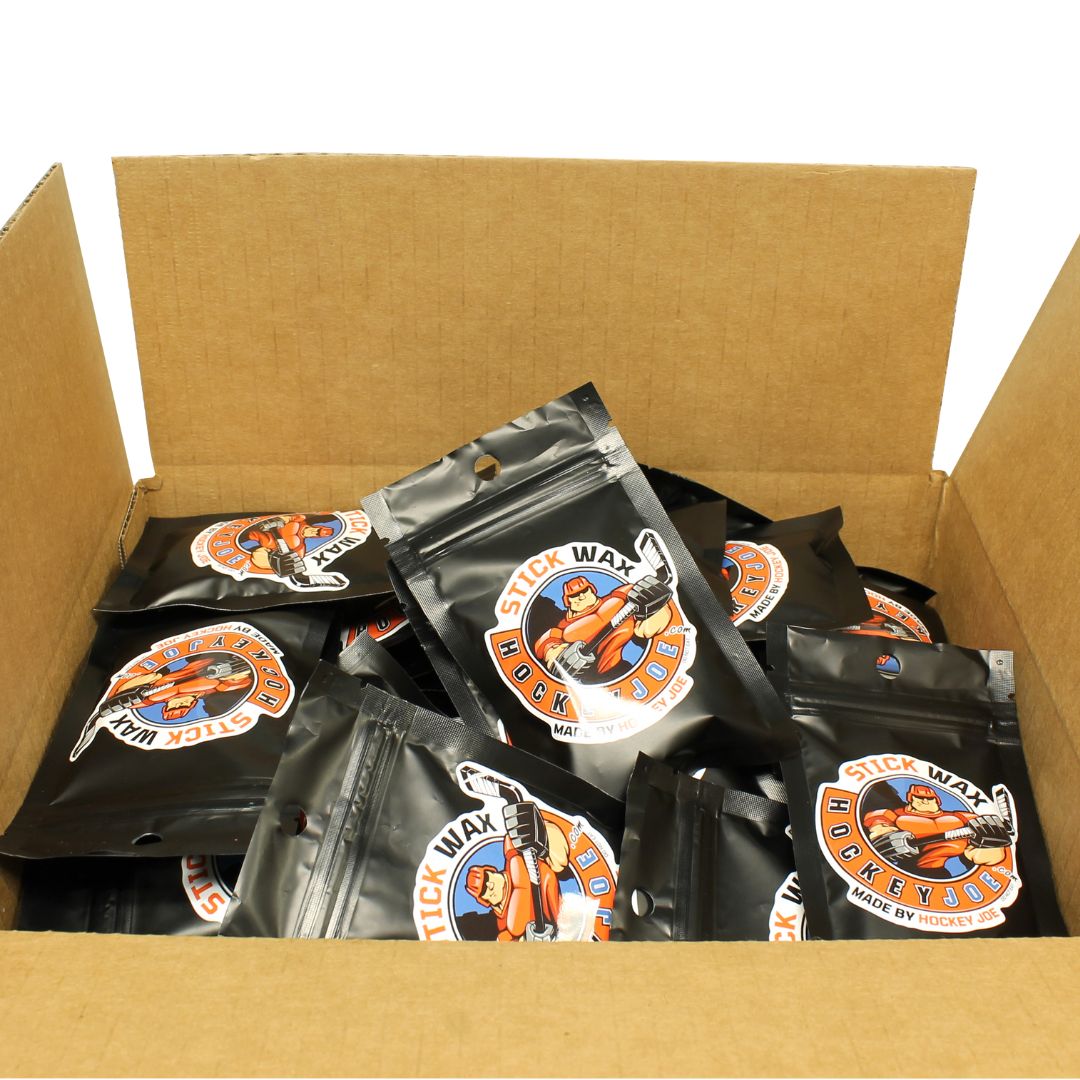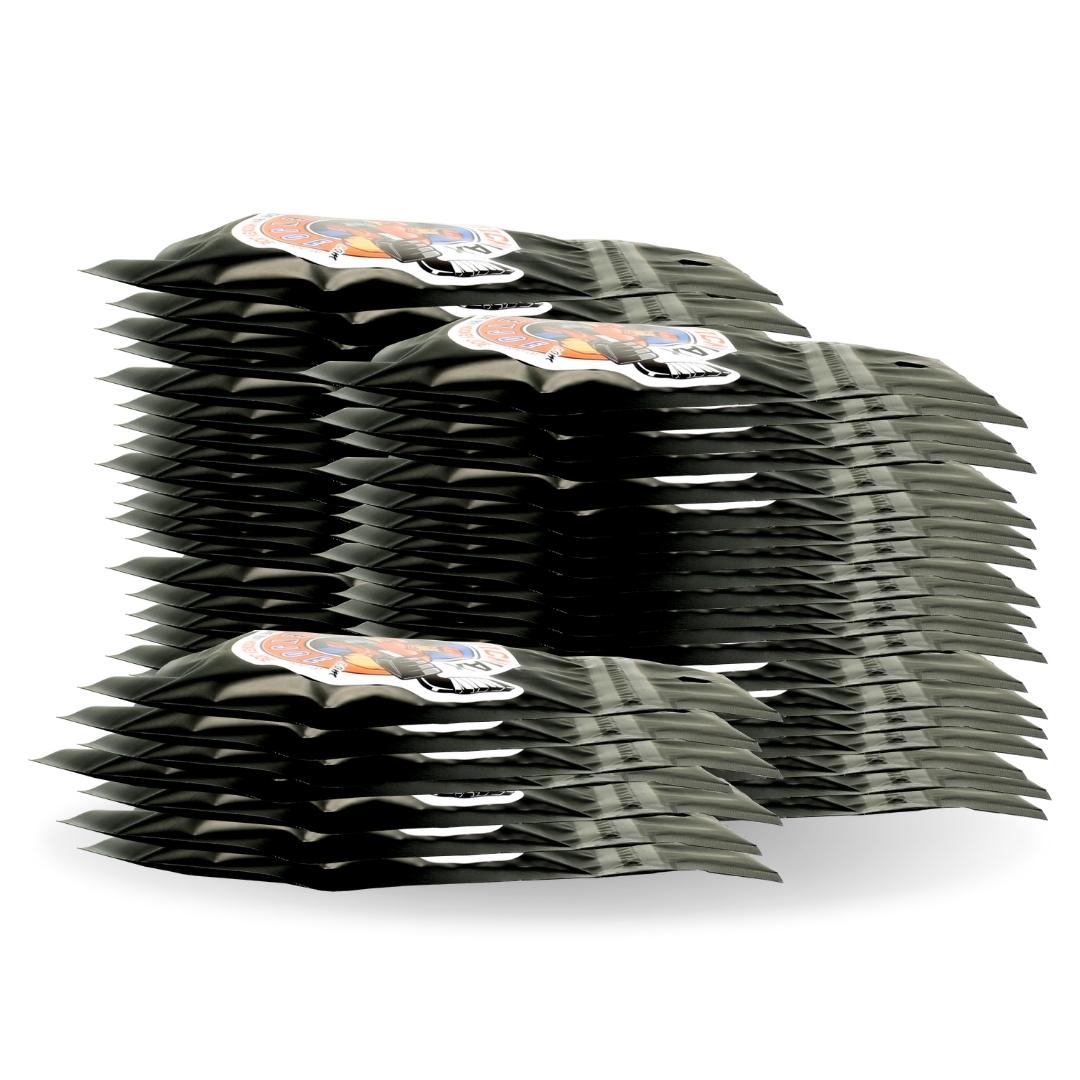 Hockey Wax Giveaways for Tournaments
Introducing Hockey Joe's Pocket-Sized Puck Pizazz: the ultimate promotional-sized stick wax giveaway for every ice warrior this tournament season. Buy these adorably miniaturized hockey wax pouches to add that extra sizzle to your stick game.
Each puck-shaped wax measures a cute 1-3/4 diameter x 1/4 high, perfect for 2-4 magical uses. Don't let the size fool you - it's the same top-notch quality wax as our standard size, but now sneakily tucked inside a sleek, stay-fresh black pouch adorned with the legendary Hockey Joe's decal.
Our promotional-sized wax wonders come in heaps of 48, and they'll zip their way to you for FREE within the USA! With hockey tournament season skating up fast, don't let your stick feel left out - order today, and remember: Hockey Joe knows wax like the back of his blade!
Please note: Box containing samples may vary from photograph. Every wax is infused with an irresistible scent - cherry, banana, or vanilla, or perhaps a divine mix of all three. Let the aroma surprise you!
Share
Hockey Wax Giveaways for Tournaments
Fast delivery, easy to order from and the kids loved them.
Wax
The teams loved the wax in their swag bags!
Hockey Wax Giveaways for Tournaments
Great for tournaments or hockey party goodie bags!
This quantity was a great amount to split up for my son's hockey team goodie bags on their tournament weekend. Good quality and nicely packaged.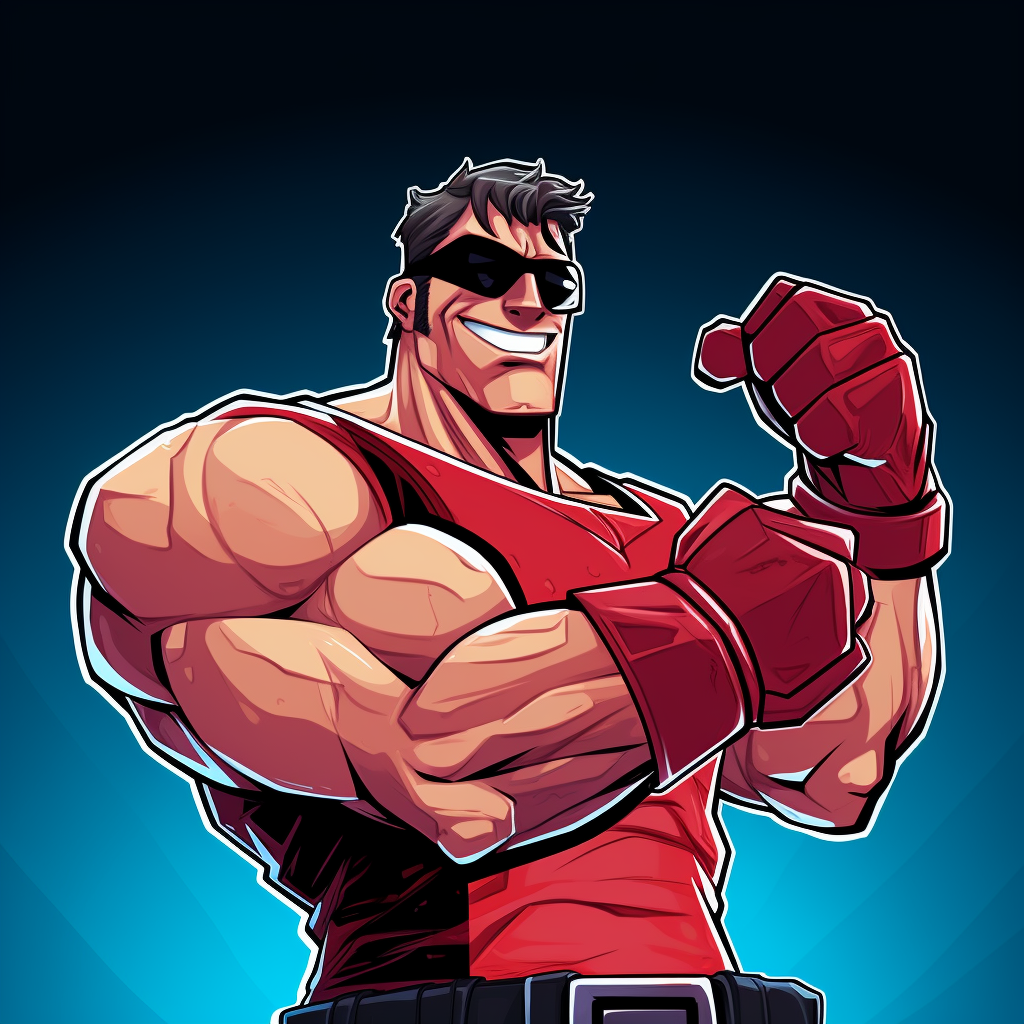 hOCKEY JOE KNOWS HOCKEY TAPE
Just as Hockey Joe embodies the epitome of strength on the ice, so does his secret weapon - Hockey Joe's hockey stick tape! Crafted with equal parts grip, resilience, and sheer Joe-strength, this tape transforms ordinary hockey sticks into power-packed goal machines. So, remember, with each slap shot that Hockey Joe nails, it's not just Joe showcasing his strength, it's his trusty tape too—making them both undeniably, unmistakably, Joe Strong!
SHOP NOW