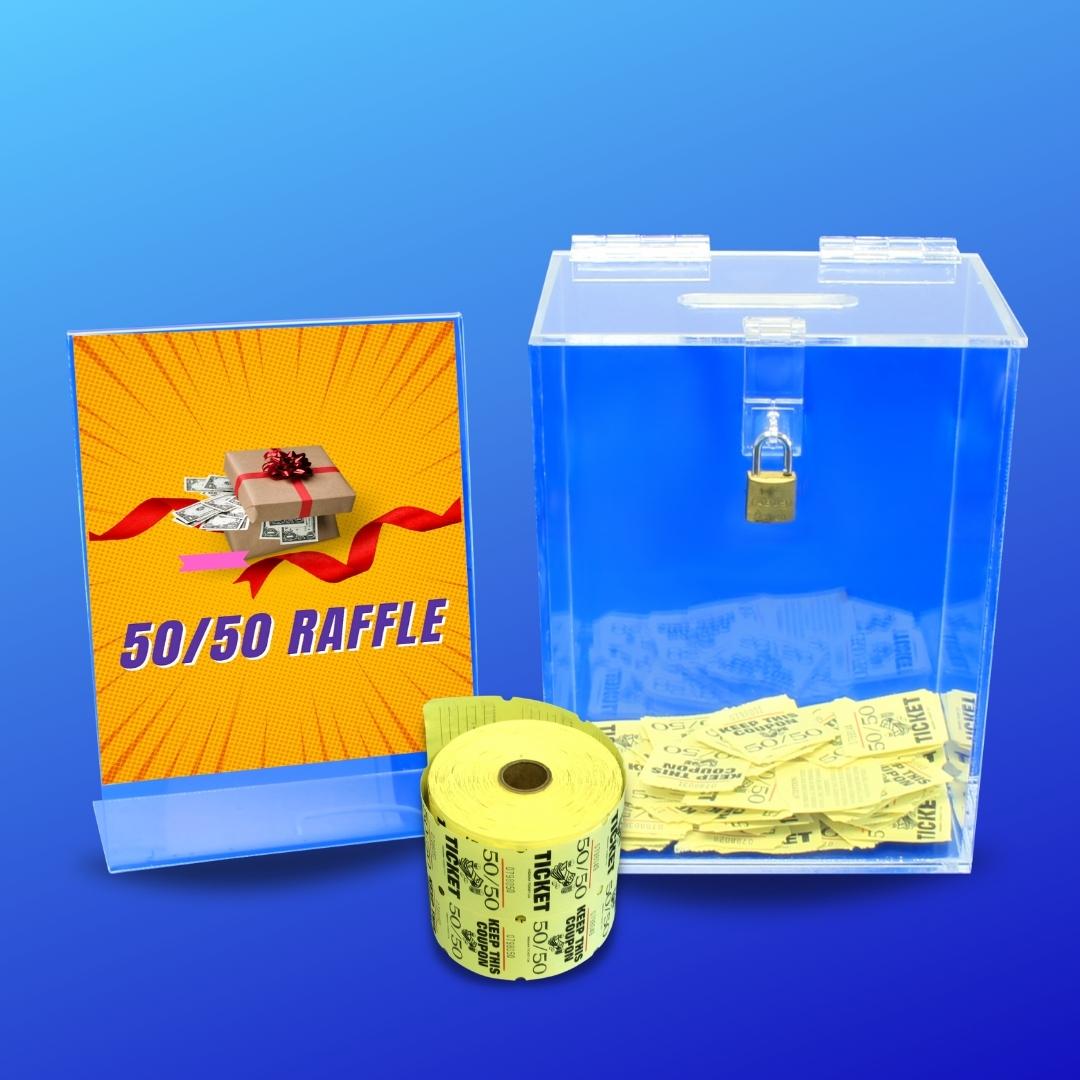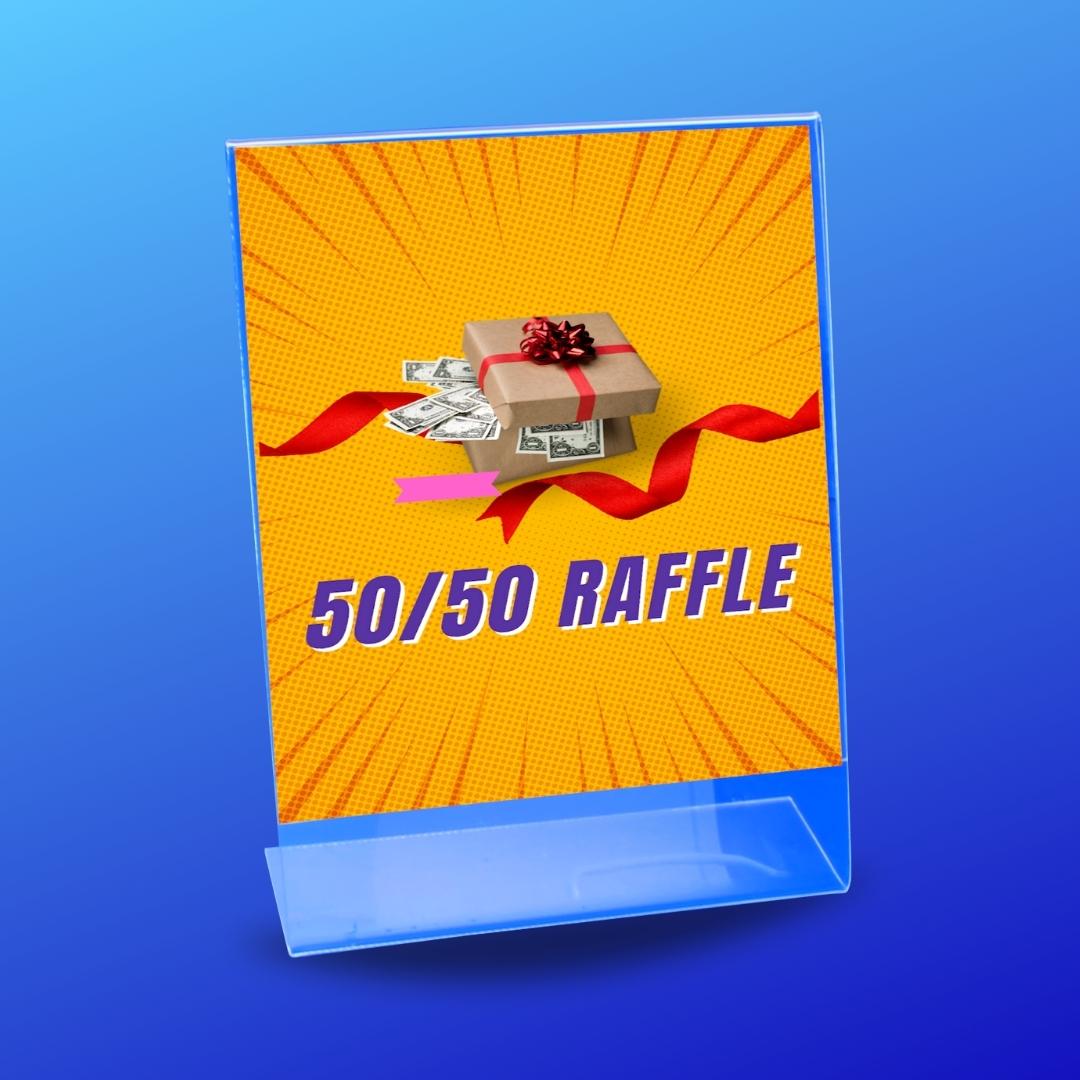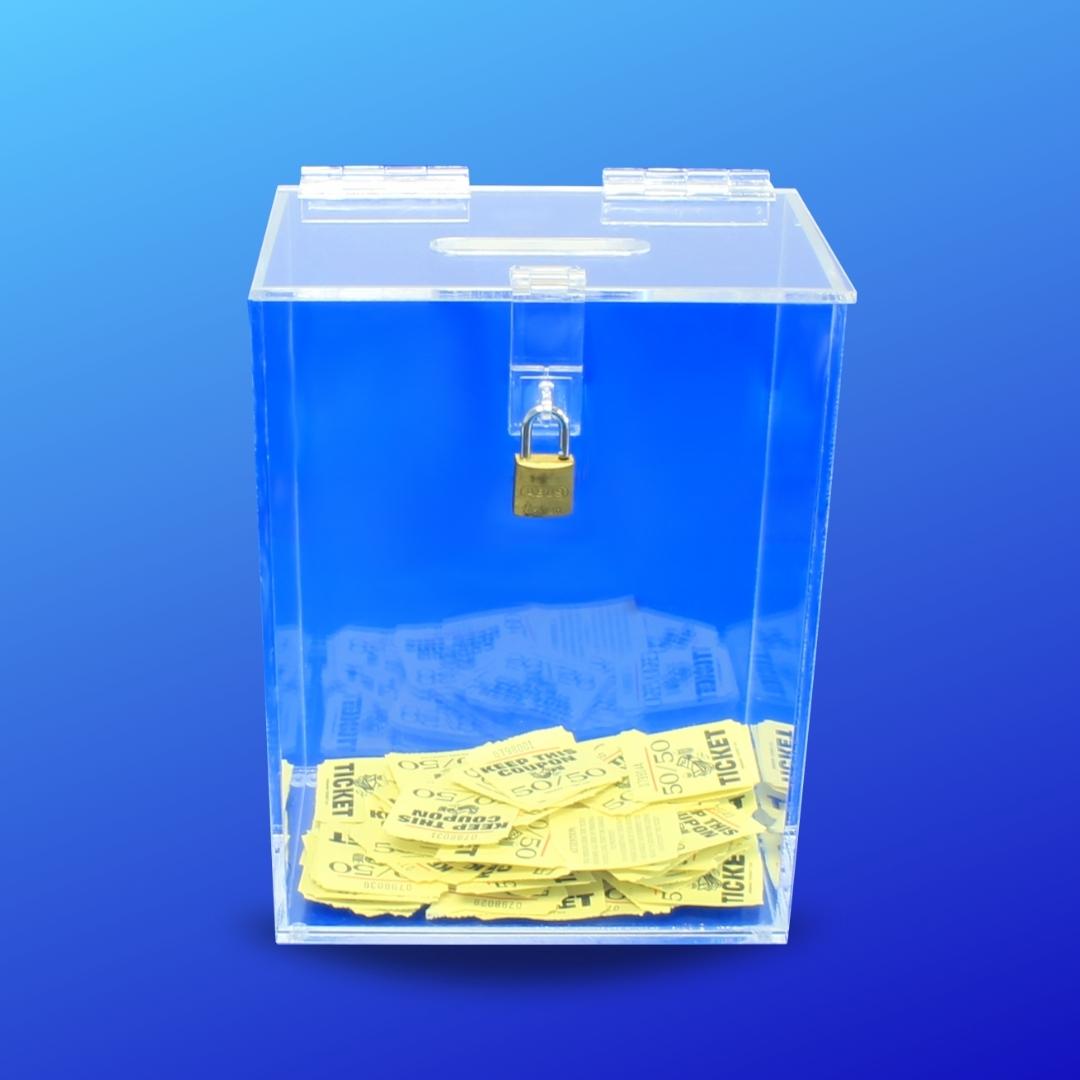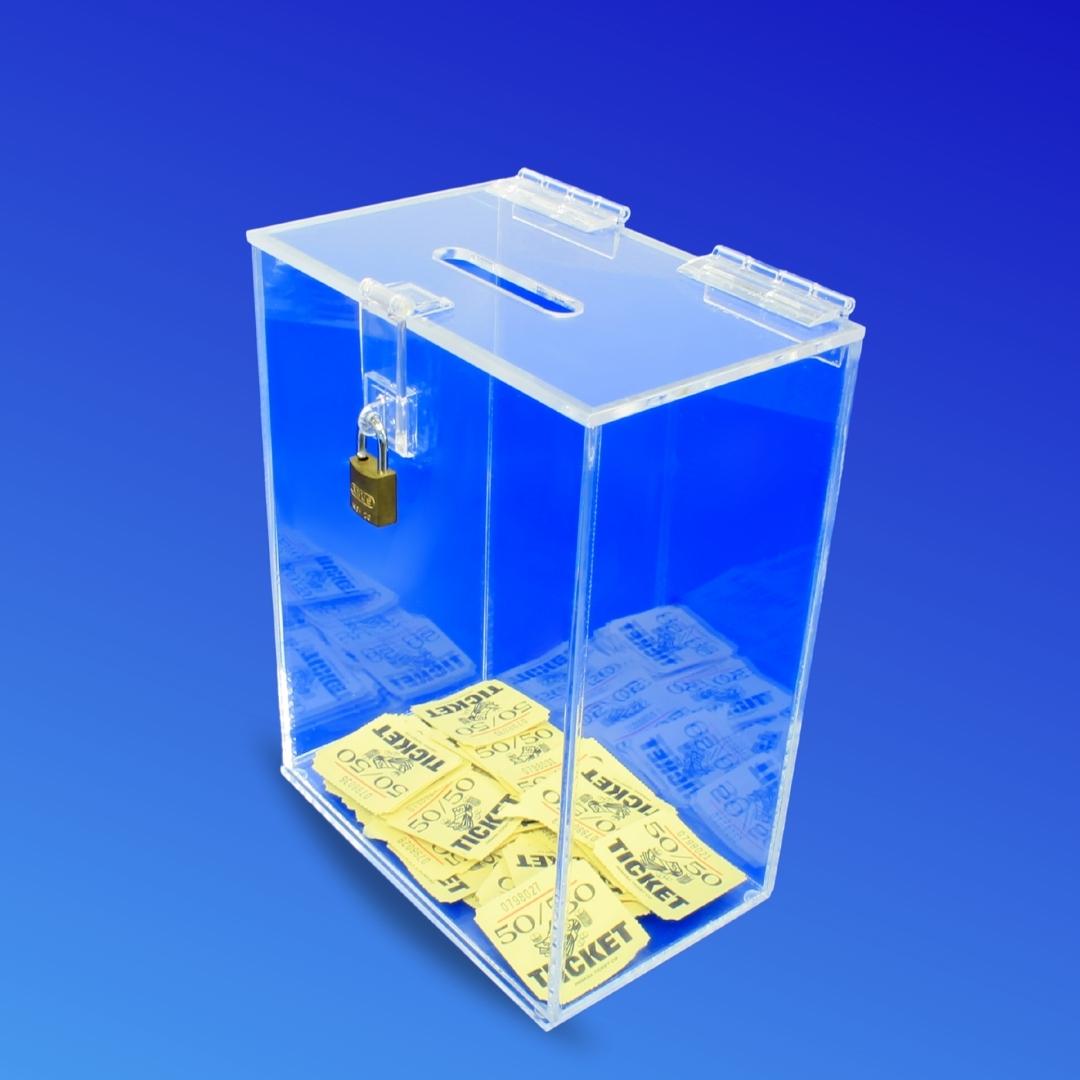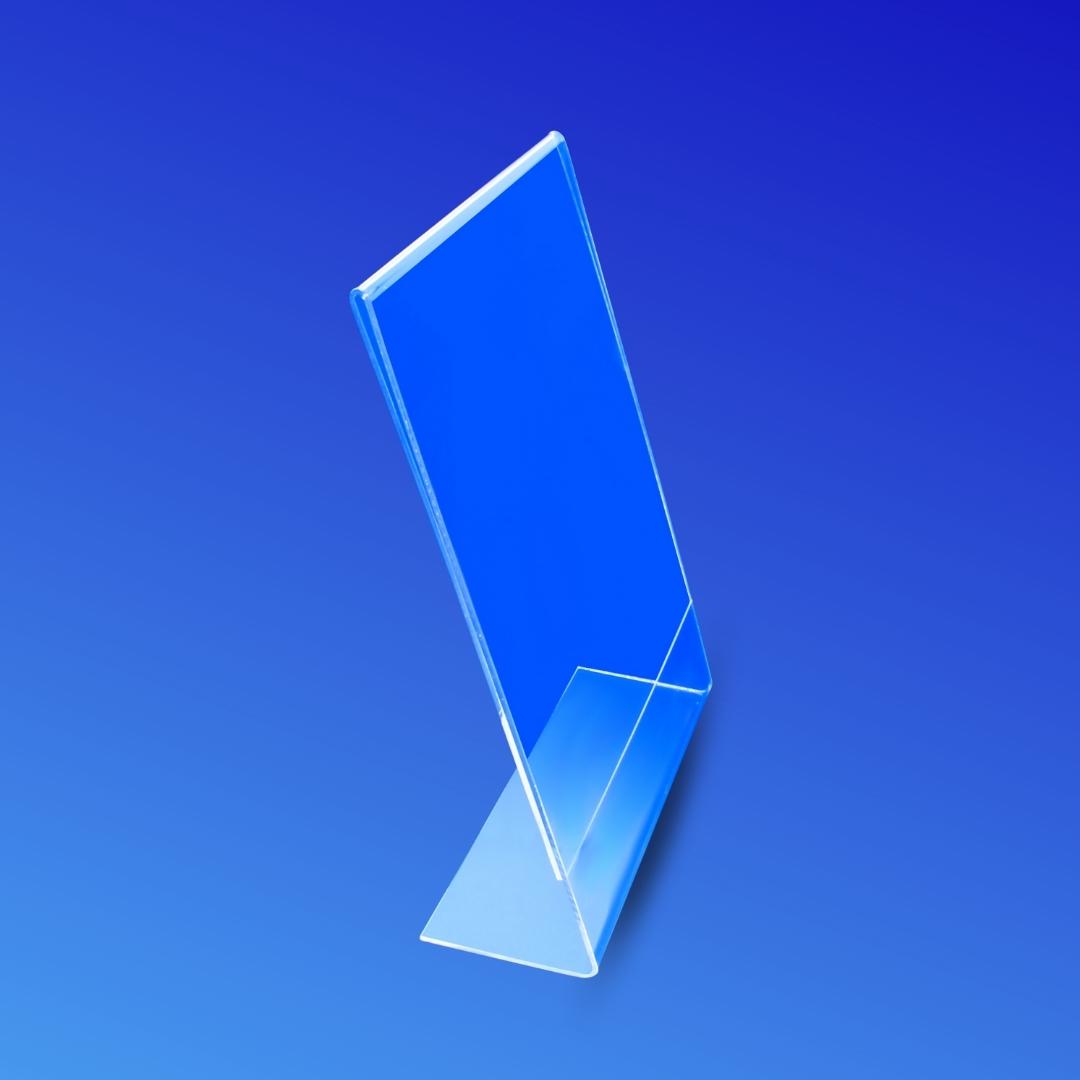 50/50 Raffle Fundraising Kit
Hockey raffle season never goes out of style! There's no better time than now to organize a thrilling fundraising raffle that'll have everyone cheering for your team. Kick off the excitement with Hockey Joe's 50/50 raffle kit, which includes everything you need for a successful event. Crafted by Hockey Joe himself using top-quality clear acrylic, this kit is as sleek as it is functional. Just allow 3-5 days for shipping and let the games begin!
Raffle kit includes:
50/50 raffle tickets (1,000 tickets for a sea of chances)
Clear acrylic raffle box with four anti-slip rubber feet for stability
Raffle box dimensions: 5" x 8" x 11" high
Sign holder to showcase your eye-catching advertisement
Padlock for secure storage
How to run your 50/50:
Most clubs sell 50/50 tickets before each game and during the 1st period. The lucky winner is drawn and announced between the second and third period, making each game even more exhilarating.
This fun payout structure drives ticket sales throughout the entire season, transforming your 50/50 raffle into a reliable fundraising event. With an average ticket price of $5.00, you could clear a cool $2,500.00 (1,000 tickets) for the whole season – that's a lot of ice time!
Keep in mind that raffle rules and requirements vary by state in the U.S. Check with your state's Attorney General's office for the most up-to-date regulations, and get ready to skate your way to fundraising success with Hockey Joe's 50/50 raffle kit!
Share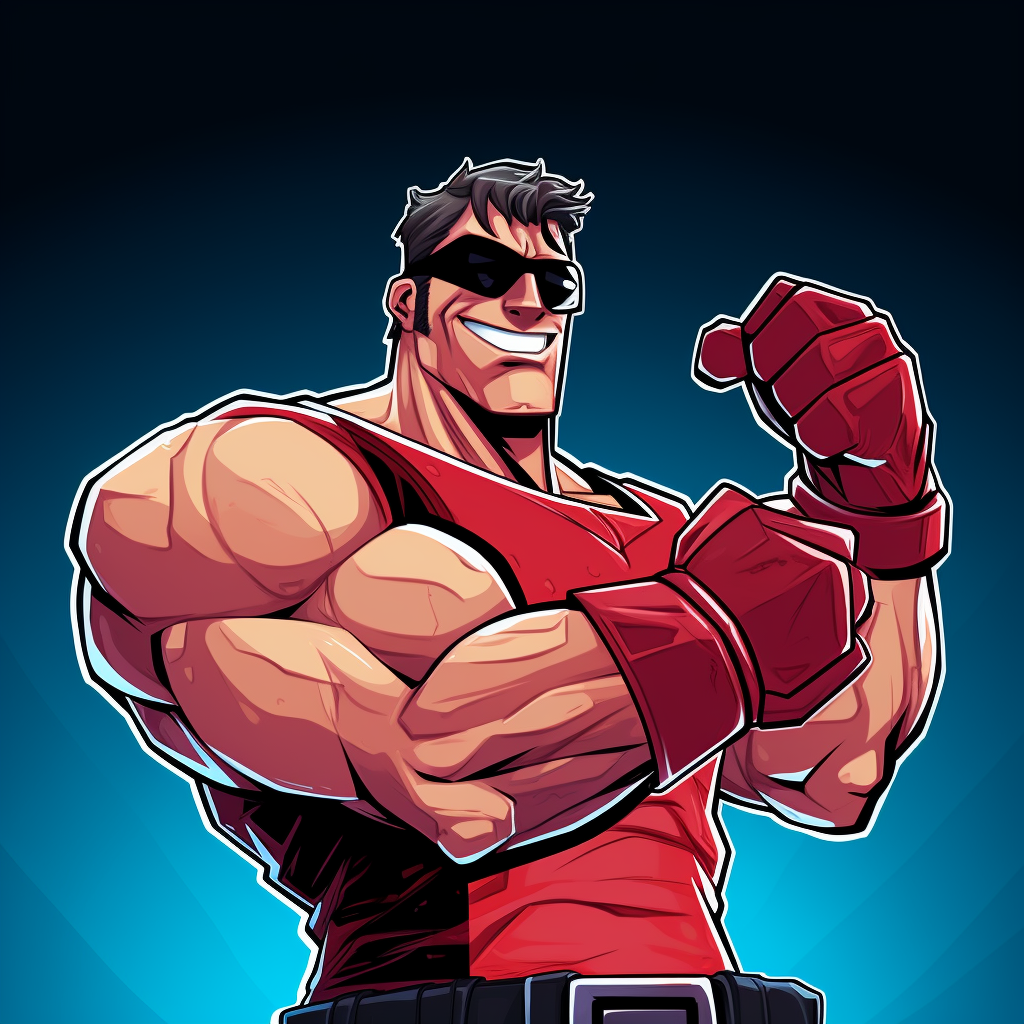 hOCKEY JOE KNOWS HOCKEY TAPE
Just as Hockey Joe embodies the epitome of strength on the ice, so does his secret weapon - Hockey Joe's hockey stick tape! Crafted with equal parts grip, resilience, and sheer Joe-strength, this tape transforms ordinary hockey sticks into power-packed goal machines. So, remember, with each slap shot that Hockey Joe nails, it's not just Joe showcasing his strength, it's his trusty tape too—making them both undeniably, unmistakably, Joe Strong!
SHOP NOW